Tallahassee, Florida
Florida Facts
Florida was the twenty-seventh state to be admitted to the union, and was named for the Spanish Pascua Florida, meaning "feast of flowers." Residents of Florida are known as "Floridians" or "Floridans."
Famous people from Florida include The Doors lead singer Jim Morrison, Academy Award winning actor Sidney Poitier, Academy Award winning actress Faye Dunaway, actor Burt Reynolds, singer Pat Boone, Supreme Court Justice Clarence Thomas, and circus entrepreneurs Charles and John Ringling.
Florida State Capitol
400 S. Monroe Street, Tallahassee, FL 32399
Fountain of Youth Art Print
St. Augustine, Florida
The Patio, Fountain of Youth Park
High-quality art print reproduction measures 12 x 18 inches
Printed on heavy stock paper using a high-end digital printing press
Art print will ship rolled in a thick mailer tube, protected in a water-resistant sleeve
St. Augustine, Florida Fountain of Youth Travel Poster Art Print
The Fountain of Youth is a spring that is credited with the power of restoring youth to anyone who drinks or bathes in its waters. According to legend, the Spanish explorer and conquistador Ponce de León discovered Florida while searching for the Fountain of Youth. There is no contemporary evidence to support this story which is likely a myth. Ponce de León never wrote about the fountain during the course of his expedition. Even so, with a rich history spanning nearly 500 years, Ponce de Leon's Fountain of Youth Archaeological Park continues to delight visitors from all over the world. St. Augustine is the oldest continuously occupied settlement of European origin within the borders of the contiguous United States.
Florida State Symbols
State Bird Northern Mockingbird and State Flower Orange Blossom
Learn more Florida facts with free state symbol coloring pages!
Where is Florida?
Can you find Florida on the United States map? Hint: Florida is bordered by Alabama and Georgia to the north. The western end of Florida's Panhandle also borders Alabama. Florida is nestled between the Gulf of Mexico and the Atlantic Ocean with approximately 1,200 miles of coastline. Alaska is the only state with more miles of coastline than Florida!
Florida State Motto
In God We Trust
Gators Fans Only Reserved Parking Sign
Embossed Aluminum Parking Sign in Vibrant Team Colors
Officially Licensed Sign Measures 8 x 12 inches
Aluminum with a Permanent Baked-on Finish
Two Holes for Easy Mounting
Gators Fans Only Reserved Parking Sign
The Florida Gators are the intercollegiate sports teams represented at the University of Florida located in Gainesville. The university's women's teams are sometimes called the "Lady Gators." The University of Florida, its athletic program, its alumni, and its sports fans are known as the "Gator Nation."
Florida State Quarter
Many Florida facts are shared on the U.S. Mint's collectible state quarter.
Images: A 16th-century Spanish galleon, a NASA space shuttle in flight, the inscription "Gateway to Discovery," a strip of land with Sabal palm trees, year of statehood (1845), year coin was minted (2004), E Pluribus Unum (motto from the Great Seal of the United States)
Florida State Quarter Mint Image 2.25 inch Fridge Magnet
50 State Commemorative Quarters Collector's Map – Includes Both Mints
Entered Union: March 3, 1845
Rank: 27
Florida State Flag
Show your pride for "The Sunshine State." Find the best deals on Florida state flags, signs, decals, shirts, baby bibs, hats, stickers, cell phone cases, jewelry items, and other gift ideas.
Florida State Flag – Polyester with Reinforced Edge and Grommets – 3 x 5 feet
Tangle Free Spinning Flagpole Residential or Commercial 6-foot Flag Pole (Silver)
Florida State Nickname
The Sunshine State
Take the Florida State Quiz
Now that you've learned a few Florida facts, test your knowledge with a fun 10-question quiz.
The Coolest People Live in Florida
See the Entire Coolest State on Earth Collection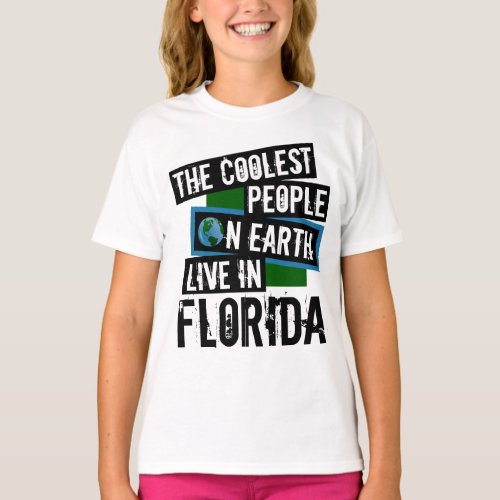 The Coolest People on Earth Live in Florida T-Shirt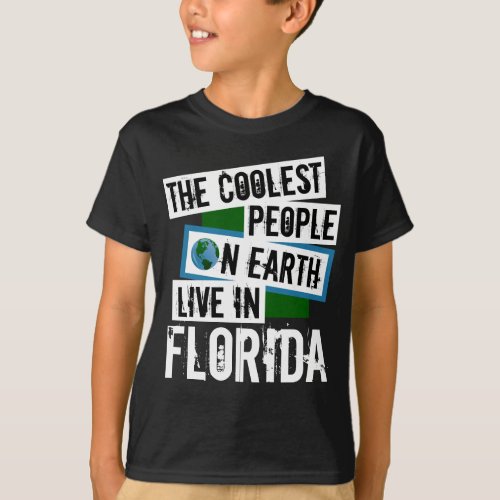 The Coolest People on Earth Live in Florida T-Shirt

USA Facts for Kids Shopping
Disclosure: Some of the links on this website are affiliate links. This means that, at zero cost to you, we will earn an affiliate commission if you click through the link and finalize a purchase.
Courtesies
Florida State Capitol at Tallahassee by Mark Goebel. This work is licensed under a Creative Commons Attribution 2.0 Generic License.
USA Facts for Kids Photo Credits
Ponce de Leon's Fountain of Youth
United States Quizzes