Sacramento, California
California Facts
California was the thirty-first state to be admitted to the union. Residents of the golden state are known as Californians.
With plenty of sunshine year round, California is home to the Raisin Capital of the World (Fresno), the Artichoke Capital of the World (Castroville), the Avocado Capital of the World (Fallbrook), and the Date Capital of the World (Coachella Valley).
At 14,491 feet, California's Mount Whitney is the highest peak in the lower 48 states. California's Death Valley is the nation's lowest point at 282 feet below sea level. If you're thinking about a move to California, keep in mind that there are more than half a million detectable seismic tremors in the state every year!
California State Capitol
10th and L Streets, Sacramento, CA, 95814
San Francisco, California
Golden Gate Bridge
Postcard Dimensions: 4.25″ x 5.6″ (portrait)
Original Poster Art in a Classic Vintage Style
Printed on ultra-heavy 110 lb, 12.5 point thick, semi-gloss paper
The Golden Gate Bridge is the most internationally recognized symbol of San Francisco, California. The suspension bridge's striking international orange color was selected to complement the natural surroundings and enhance its visibility in the fog. The large steel structure links San Francisco to Marin County, carrying six lanes of traffic across the Golden Gate strait, a channel between San Francisco Bay and the Pacific Ocean.
California State Symbols
State Bird Valley Quail and State Flower Poppy
Learn more California facts with free state symbol coloring pages!
Where is California?
Can you find California on the United States map? Hint: California is bordered by Oregon, Nevada, and Arizona. California's 840-mile coastline borders the Pacific Ocean.
California State Motto
Eureka (Greek)
I have found it
General Grant Tree
Kings Canyon National Park
Choose your own poster size from extra small to extra large
45 lb., 7.5 point thick poster paper (more options available)
Add a premium quality frame as an essential accessory
&
The General Grant Tree is the largest giant sequoia (Sequoiadendron giganteum) in California, located in the General Grant Grove section of Kings Canyon National Park. The General Grant Tree is the only living object to be declared a National Shrine. On March 29, 1956, President Dwight D. Eisenhower dedicated the tree as a memorial to our brave men and women who died in war.
California State Quarter
Many California facts are shared on the U.S. Mint's collectible state quarter.
Images: Naturalist and author John Muir, "Half Dome" at Yosemite National Park, the majestic California Condor, year of statehood (1850), year coin was minted (2005), E Pluribus Unum (motto from the Great Seal of the United States)
California State Quarter
Front View – President George Washington
Entered Union: September 9, 1850
Rank: 31
Discovery of the Yosemite
by Lafayette Houghton Bunnell (Published by Lynne Schroeder)
California State Nickname
The Golden State
California State Flag
Show your pride for "The Golden State." Find the best deals on California state flags, signs, decals, shirts, baby bibs, hats, stickers, cell phone cases, jewelry items, and other gift ideas.
California State Flag – Nylon with Canvas Header and Grommets – 3 x 5 feet
Tangle Free Spinning Flagpole Residential or Commercial 6-foot Flag Pole (Silver)
Take the California State Quiz
Now that you've learned a few California facts, test your knowledge with a fun 10-question quiz.
The Coolest People Live in California
See the Entire Coolest State on Earth Collection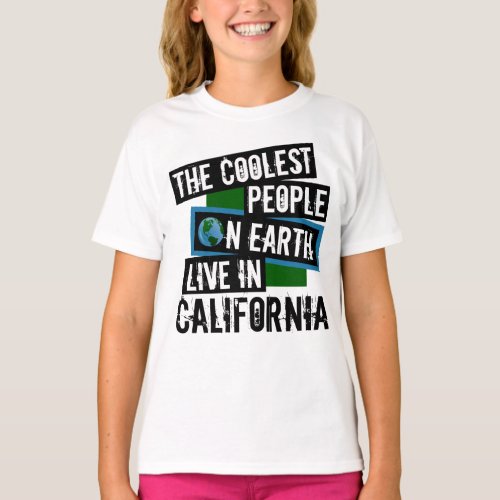 The Coolest People on Earth Live in California T-Shirt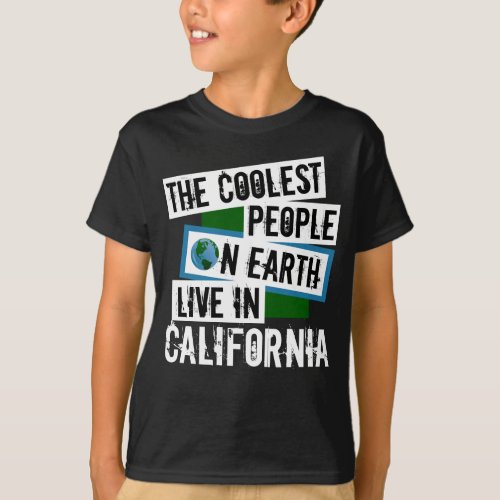 The Coolest People on Earth Live in California T-Shirt

USA Facts for Kids Shopping
Courtesies
California State Capitol photograph by sarangib
USA Facts for Kids Photo Credits
Quarter images by 50 State Quarters.org
Golden Gate Bridge, Highway and Transportation District
United States Quizzes