Little Rock, Arkansas
Arkansas Facts
Arkansas was the twenty-fifth state to be admitted to the union, and was acquired by the U.S. as part of the Louisiana Purchase. An Arkansas resident is known as an Arkansan.
Sam Walton founded his Wal-Mart stores in Bentonville, Arkansas. Former President William Jefferson Clinton was born and raised in Hope, Arkansas. The legendary singer Johnny Cash was born in Kingsland, Arkansas.
Other famous people from Arkansas include author and poet Maya Angelou, lawyer and legal thriller author John Grisham, Academy Award winning screenwriter and actor Billy Bob Thornton, composer Scott Joplin, Academy Award winning actress Mary Steenburgen, General Douglas MacArthur, and former Arkansas Governor Mike Huckabee.
Arkansas State Capitol
500 Woodlane Street, Little Rock, AR 72201
Hot Springs National Park Travel Poster
Central Garland County, Arkansas
Adjacent to the City of Hot Springs
Choose your own poster size from extra small to extra large
45 lb., 7.5 point thick poster paper (more options available)
Add a premium quality frame as an essential accessory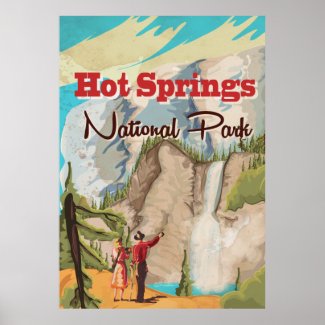 Hot Springs National Park Arkansas Poster

&
For thousands of years, Native Americans enjoyed the healing properties of the thermal springs in the Ouachita Mountains. Hot Springs Reservation was created by an act of Congress in 1832. This marked the first time the federal government set aside a piece of land to preserve its use for recreation. Known today as Hot Springs National Park, it has the distinction of being the oldest park maintained by the National Park Service. The park includes portions of downtown Hot Springs, which has since developed into a successful spa town.
Arkansas State Symbols
State Bird Northern Mockingbird and State Flower Apple Blossom
Learn more Arkansas facts with free state symbol coloring pages!
Where is Arkansas?
Can you find Arkansas on the United States map? Hint: Arkansas is bordered by Oklahoma, Missouri, Tennessee, Mississippi, Louisiana, and Texas. Most of Arkansas's eastern border is formed by the Mississippi River.
Arkansas State Motto
Regnat populus (Latin)
The people rule
Bill Clinton: Forty-Second President
Getting to Know the U.S. Presidents
Written and Illustrated by Mike Venezia
Bill Clinton (Getting to Know the U.S. Presidents) by Mike Venezia
The 42nd President of the United States was born William Jefferson Blythe III on August 19, 1946 in Hope, Arkansas. Bill Clinton (he assumed his stepfather's surname as a teen) was elected Governor of Arkansas in 1978. At the ripe age of 32, he was the nation's youngest governor and often called the "Boy Governor." He served as Governor of Arkansas for five terms.
Arkansas State Quarter
Many Arkansas facts are shared on the U.S. Mint's collectible state quarter.
Images: Rice stalks, a diamond, a mallard in flight over a lake, year of statehood (1836), year coin was minted (2003), E Pluribus Unum (motto from the Great Seal of the United States)
Arkansas State Quarter Mint Image 2.25 inch Fridge Magnet
50 State Commemorative Quarters Collector's Map – Includes Both Mints
Entered Union: June 15, 1836
Rank: 25
Arkansas State Flag
Show your pride for "The Natural State." Find the best deals on Arkansas state flags, signs, decals, shirts, baby bibs, hats, stickers, cell phone cases, jewelry items, and other gift ideas.
Arkansas State Flag – Nylon with Canvas Header and Grommets – 3 x 5 feet
Tangle Free Spinning Flagpole Residential or Commercial 6-foot Flag Pole (Silver)
Arkansas State Nickname
The Natural State
Take the Arkansas State Quiz
Now that you've learned a few Arkansas facts, test your knowledge with a fun 10-question quiz.
The Coolest People Live in Arkansas
See the Entire Coolest State on Earth Collection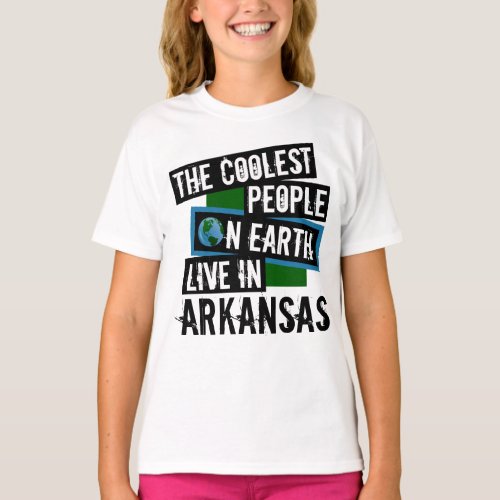 The Coolest People on Earth Live in Arkansas T-Shirt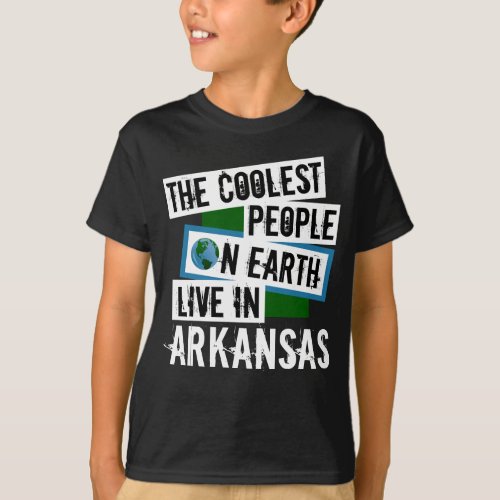 The Coolest People on Earth Live in Arkansas T-Shirt

USA Facts for Kids Shopping
Disclosure: Some of the links on this website are affiliate links. This means that, at zero cost to you, we will earn an affiliate commission if you click through the link and finalize a purchase.
Courtesies
Arkansas State Capitol at Little Rock by Drew Tarvin. This work is licensed under a Creative Commons Attribution 2.0 Generic License.
USA Facts for Kids Photo Credits
Hot Springs National Park (U.S. National Park Service)
United States Quizzes